---
Armory 0.4
New builds are up and can be downloaded at:

Support Armory development on Patreon:

Get started:
http://armory3d.org/manual/#/getting_started/setup
---
Note: Using the built-in updater will not pull in all updates, please get the full package manually from itch.io or clone the sdk if you are migrating from 0.3.
Release notes:
Check out full commit logs:
Highlights:
Armory is free and open-source game engine now!

0.4a builds are up, includes fixes from the 0.4 testing period and updated b2.8 build

Cloning & building Armory is easy, you can set up the SDK in your Blender manually:
http://armory3d.org/manual/#/dev/gitversion?id=manual-clone

Introducing Blender 2.8 support!
Performance for the animated characters has been significantly improved. More still to come!
Materials / sounds with fake user are correctly preserved during export now

Rigid Body World parameters are taken into account


Fixes to the Normal Map and Bump nodes

Voxel GI is now faster, especially when using multiple lamps

Diffuse BSDF node is now diffuse only Added Specular socket support for Principled BSDF.

More fixes pushed for the procedural texture nodes
Gate logic node improved - added Almost Equal comparison, False output socket, Vector nodes can now be compared
Added Mix and Vector Mix nodes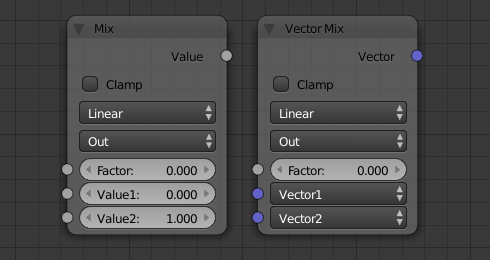 Added Stop Agent node for controlling navmesh agents

Added Set Material Slot node, allows to replace object material at a given slot

Implemented Trait and Get Trait node - allows to work with traits using logic nodes

Added Get Velocity and Apply Impulse At Location by @AnadinX

Show Mouse node has been added - gives control of the mouse visibility


Play Speaker and Stop Speaker nodes added, speaker volume property now working


Fixes to the multi-material meshes - splitting meshes by material should be eliminated now!

Further improved material compiler, added material_vault scene. Check out cc0textures.com for textures!
https://github.com/armory3d/material_vault
Videos:
Thanks to all creators for the new introduction videos!
---
Feel free to explore repositories on GitHub for more stuff:
Hunt all the bugs, help Armory reach 1.0:
Next up:
I am working on another update covering plans for the future of Armory. The engine has started to grow way faster than I anticipated - super excited to reveal what's next!

Please keep the bug reports coming.