Hi there, is my first post.
I have a problem with logic node. I use the "get Rotation" method on my cube for print angle in degrees or radians but I get this as angle (0,0,1). This is a bug.
I am currently using november SDK.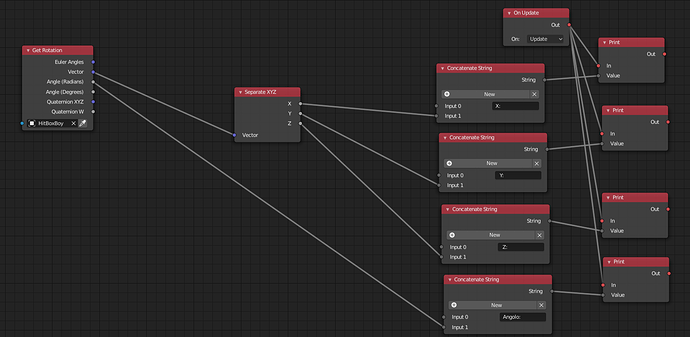 thanks
P.s: Installed git and update SDK … now there is new bug. The debug console set in Armory Project in blender not work and the error with angle is here.