I`m getting crazy. Depending on witch blend file I open I get diferent nodes with same name.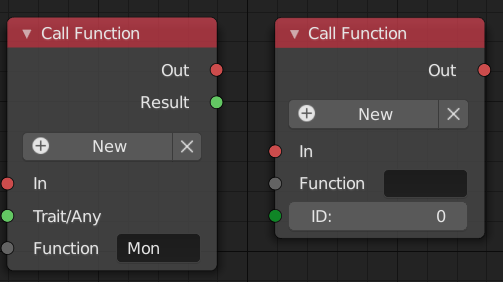 starting from examples I get the first one and it runs.
Starting with a blank file (the one with the cube of blender) I get the second one. But even if I import a node tree from other file including the first one, it doesn't run.

Does anybody understand this.
Thanks,