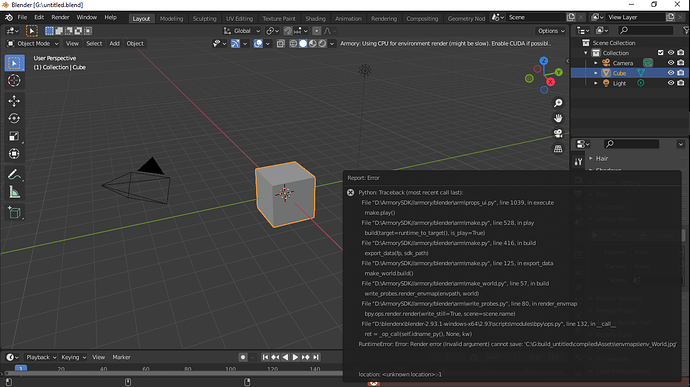 guys iam getting this error when i press the play button . it will be helpful if u gave me solution for it.
iam using blender 2.93.1 LTS and armory's latest version and i got this python error.
iam stuck with this and i watched many turtorial on youtube but it doesn't work.