So here's the problem.
When using an object with multiple materials, everything works fine. (top image.)
But when you try sorting the materials, they stay normal in viewport, but do the great switcheroo in game. (bottom image.)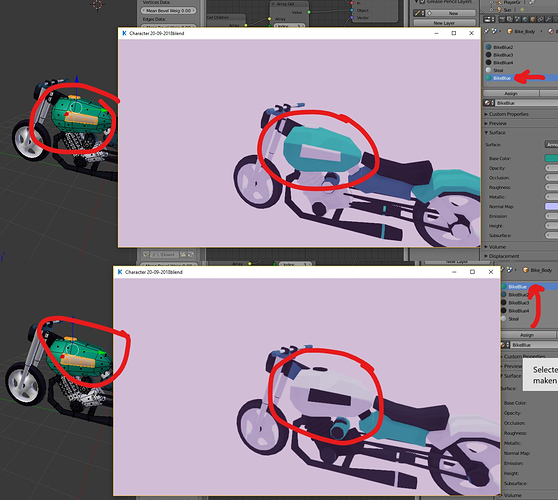 Now, is there something I'm doing wrong?? Or is this a bug??
I know a similar post was mad earlier this year, about material mixups, but I think that problem was resolved.