I'm attempting to get the functionality from the 'sun direction' example into my project -

What are the recommended steps for this, it seems the key assets are the Empty and the Light source, I removed the 'plane' and the 'cone' objects, as they are not required for the feature to work.
I understand MyTrait is linked to the scene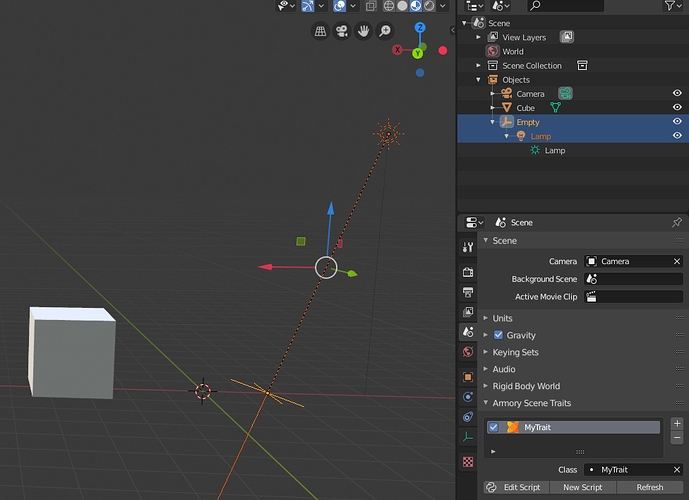 and SimpleRotateObject is linked to the Empty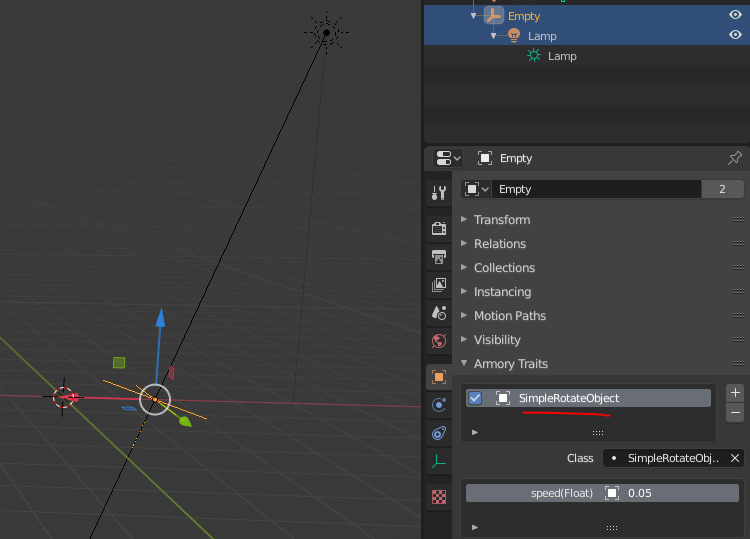 Within my new project blend file I'm trying to use Blenders Append and bring in the Empty and Light source from the example blend file.
It also seems like the .hx files need to be in a 'Sources' folder within same folder as the blend file, so that they are available to choose in Armory Traits picker

But it does not seem to work when I carry out all of the above - key presses do not move the position of the sun as per config in SimpleRotateObject.hx. is there a completly different way of doing this?