Hello.
I maked PC Windows version with fullscreen mode and gamepad support:
Offroad Mania on Kartridge for $3.49 (30% discount Nov 29 - Dec 6) https://www.kartridge.com/games/grmaster/offroad-mania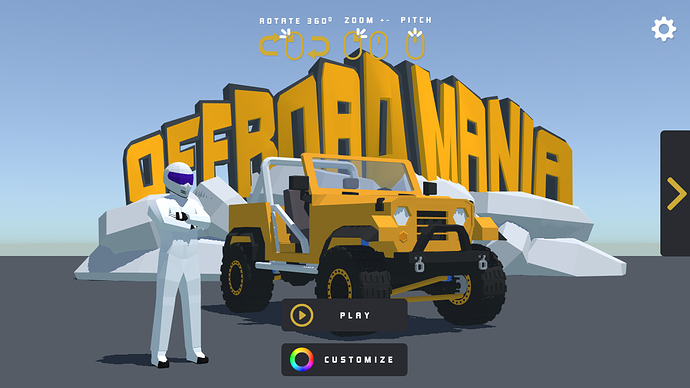 — 120 levels with rocks, trees, bridges, springboards etc.
— 5 amazing 4×4 off road cars for fun
— Car physics based game
— Car and driver customizing
— Fun driving gameplay
— Colorful and clean game graphics
— Gamepad support
p.s.
Please play and write your feedback if you can.
I will analyze all feedback to know what updates is needed - new cars, new levels, correction of physics, etc.
And I plan to add other PC versions support (Mac, Linux) in the future.