Hi there, it's me again.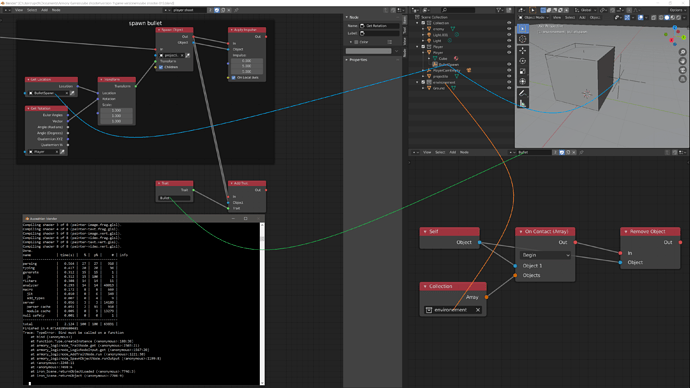 As you can see I have a Node-tree, which spawns a "projectile". After this object is spawned the tree adds a trait, "Bullet".
In this trait the "On contact (Array)" test, if the object him-"self" has contact with an object from the environement-collection (I know I've wrote it false), and if this is true it should remove this specific object.
I can successfully compile the game, but as soon as I trigger the Bullet spawn, the game freezes. The "projectile" appears at the "BulletSpawn" location but will stay there and crash the game.
Does someone understand what the console try to tell me?
Or how to fix this, so I can continue my journey?
Thanks for your help.