Hy there
I've tried, to make a coin system, but armory crashes every time, the player reaches a coin.
According to the error appearing in the console, the object doesn't support "remove".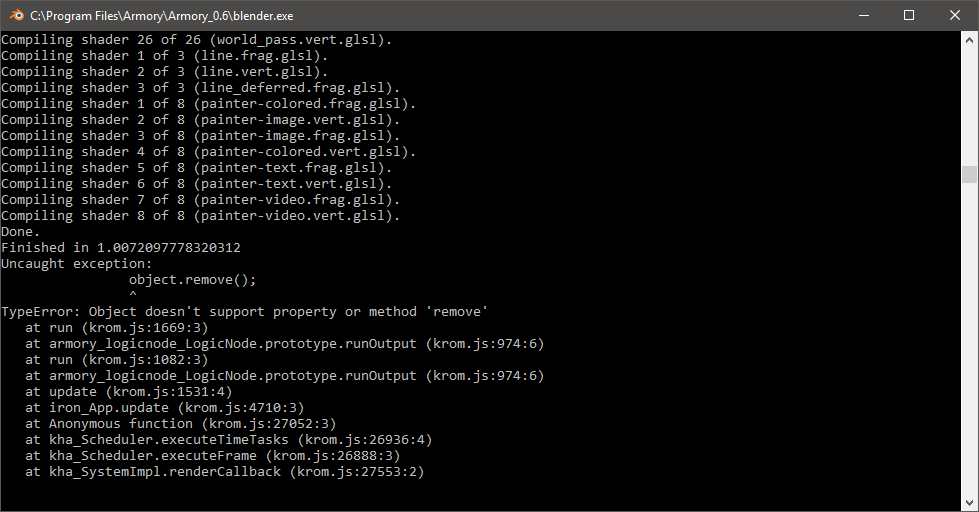 The Node setup has two parts. The upper part spawns a new Coin Object and adds it to the coin-object-array.
The lower node tree removes the coin object from the scene as well as from the array and it set the coins property one step higher, as soon as the ccollision object hits the coin.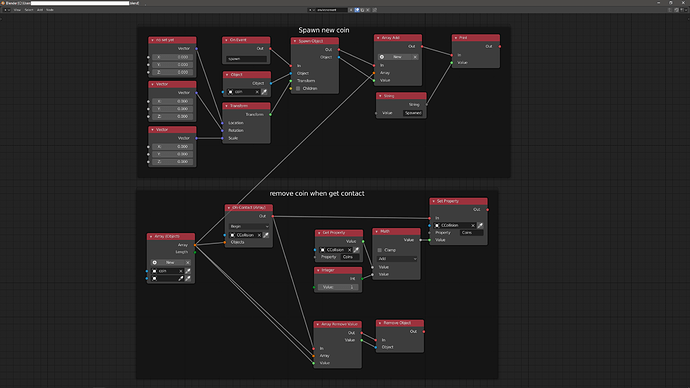 Does anybody know, how to fix this error?
Or if not, how to make a similar coin system?
Thanks in advance for all your effort and answers.