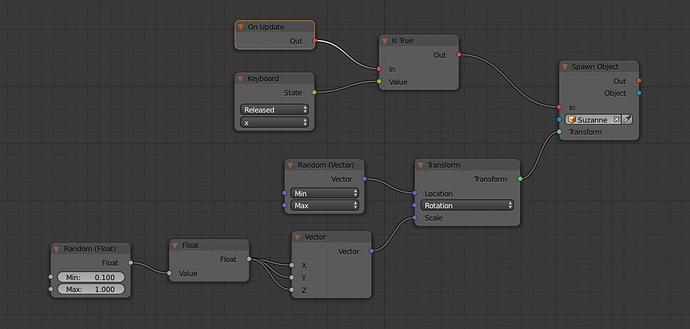 I am trying logic node and have the setup above. What funny:
Scale seems to be getting randomness for each X Y Z, where I wanted just one value for XYZ. How to keep a single random value and spawn object with same value XYZ
Object being spawned alright, but even when key pressed up very quickly I am getting a lot more objects than just one object for every tap. Any idea?