Link for the project (everyone can edit):
https://drive.google.com/drive/folders/0B34rrtUThORydTBCeGN2MWZ1c3M?usp=sharing
Hey,
Let's make a game all together?
Everyone loves Shooters, right? They are relatively easy to do, so why not make one.
Rules:
1) No pressures, no deadlines, no compromise, no money, no roles, no license (Public Domain), no nothing.
2) Destiny will manage things.
3) No one is obligated to do a thing.
Considerations:
Probably it won't ever be done but it will be good for learning Armory and know each other better.
Saving and Version Control:
- Each person should create a file with their name, branched from the main one.
- As soon someone contributes with some progress on their branch, write a post mentioning that is cool to go, I'll review it and will update the main file.
- If many people gathers we'll need to work out something more advanced (don't be a stranger if you know something awesome), but for now should be enough.
I'm good at modeling, so I made a Jet: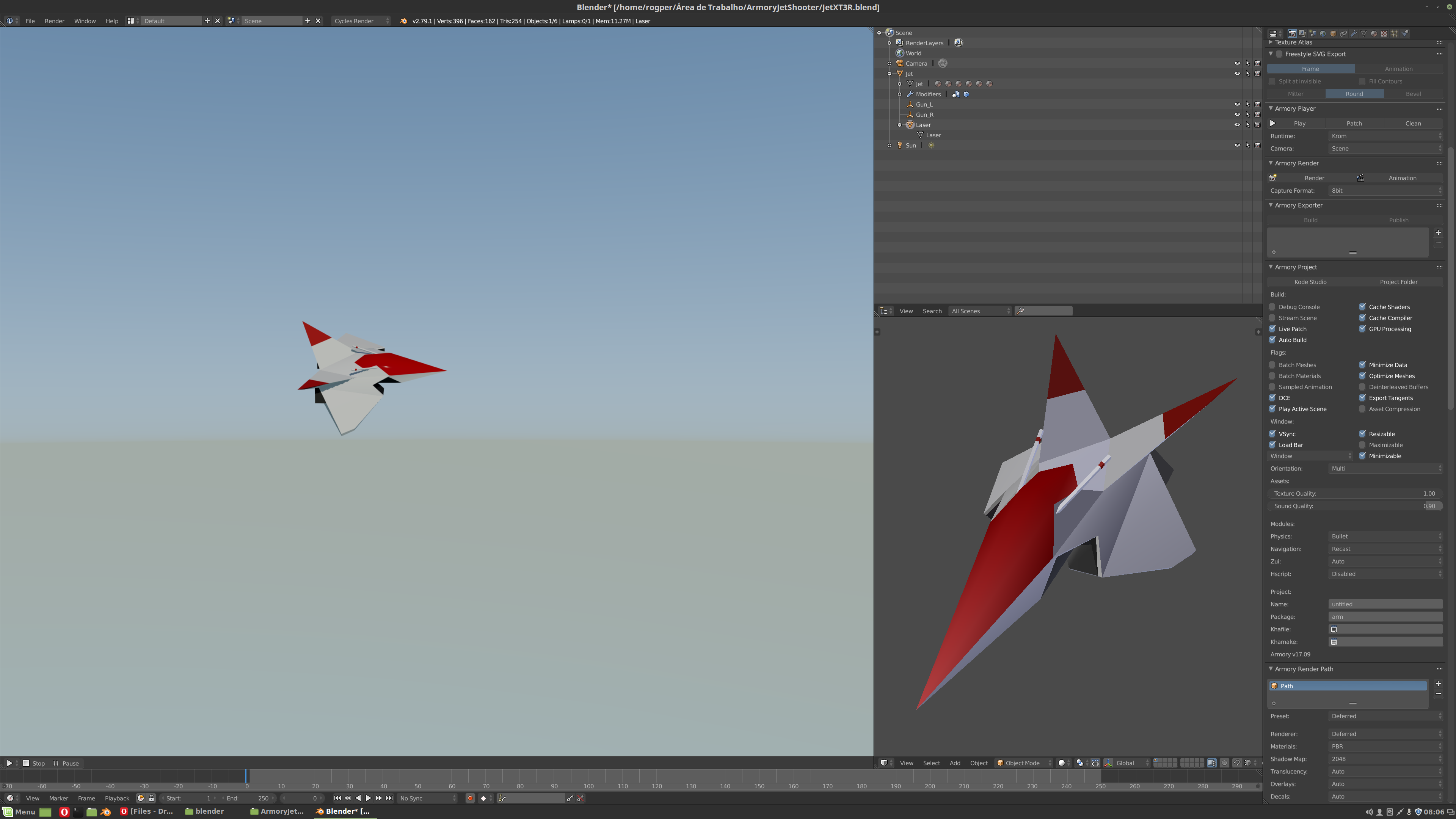 Until some day!