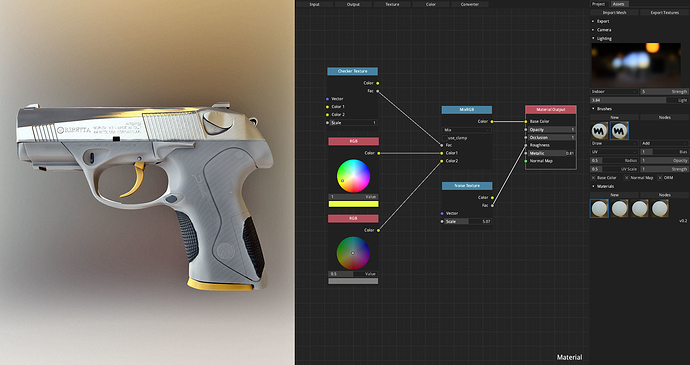 ArmorPaint 0.2 is out!
ArmorPaint is an in-development, stand-alone tool fully specialized in physically based texture painting of 3D models.
If you are Armory patron, get it for free at Patreon.

If you own Armory on itch, get the download link at My Purchases - Armory - Install Instructions.

If you wish to further support ArmorPaint, get it from itch:
Get started:
http://armorpaint.org/manual/
---
Note: At this point ArmorPaint is a very limited tool and is very likely to contain major bugs! When you encounter issues, please report them at:
Updates:
Runs on the latest Armory
No macOS builds yet, want to resolve the signing issues first
Experimental support for .fbx and .gltf model import
Handles .jpg, .png, .tga, .hdr image formats now
Refined UI
Added Project - Camera - FoV property
Multiple materials & brushes can be created now (no icon-preview yet)
Added Brushes - Visible Only property - limit painting to visible faces or paint through
Exposed Brush nodes - this is basically Armory logic nodes allowing us to create custom brushes in the future.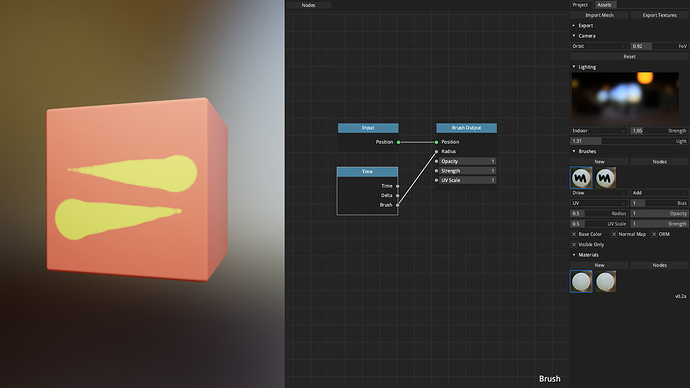 Thanks for all the valuable feedback, hope this resolves some of the reported issues!
Have fun!