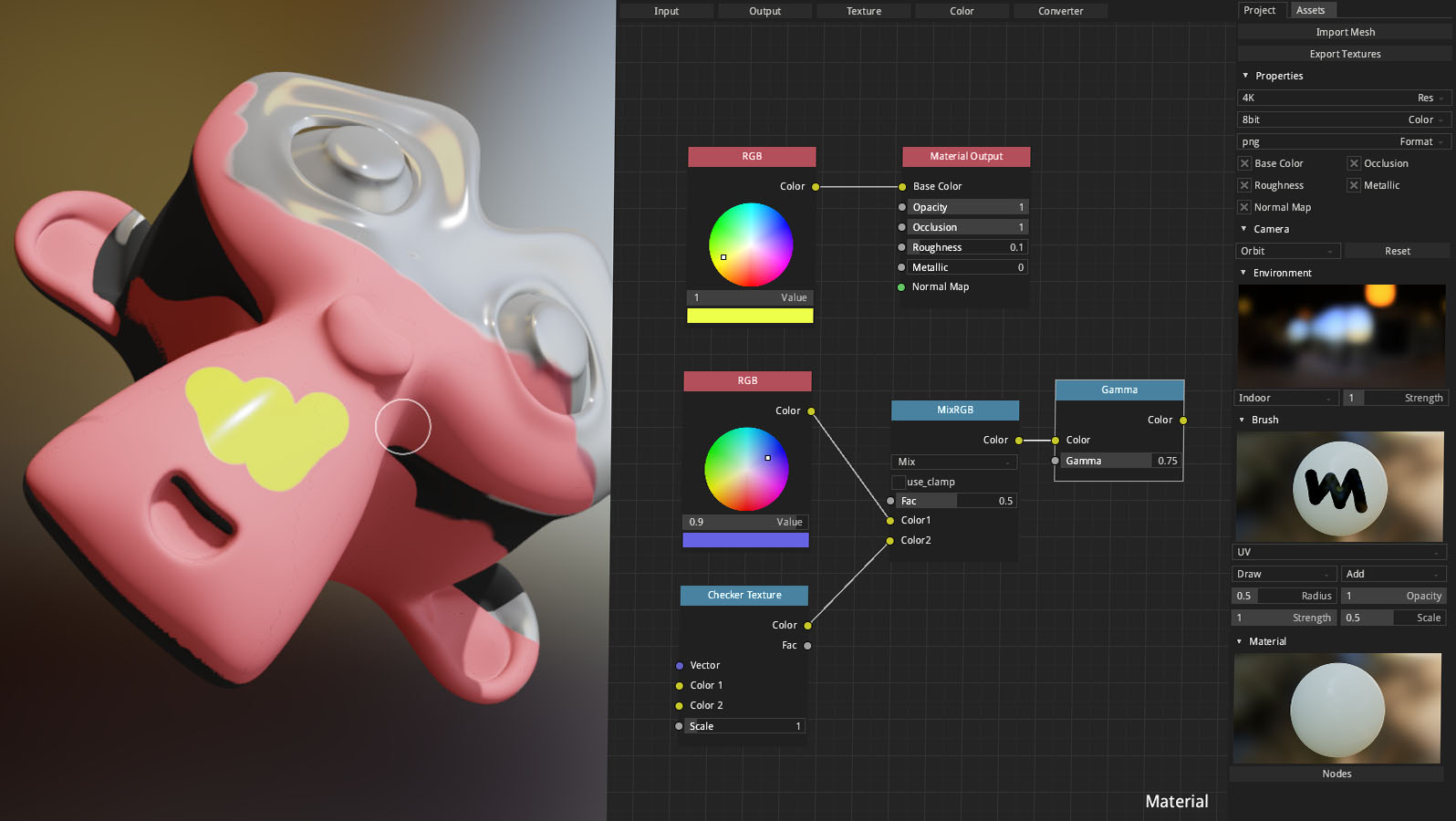 ArmorPaint v0.1 is out!
ArmorPaint is an in-development, stand-alone tool fully specialized in physically based texture painting of 3D models.
If you are Armory patron, get it for free at Patreon.

If you own Armory on itch, check your email for a free copy.

If you wish to further support ArmorPaint, get it at:
Get started:
http://armorpaint.org/manual/
---
Note: At this point ArmorPaint is a very limited tool and is very likely to contain major bugs! When you encounter issues, please report them at:
Happy painting!