Hello, I've recently started using Armory, it's been really fun playing around with the engine and i've found the Blender implementation priceless.
However, while experimenting i've come across an error that I haven't been able to identificate.
Here's a node tree that creates and shoots a projectile, when it hits something it generates an explosion and disappears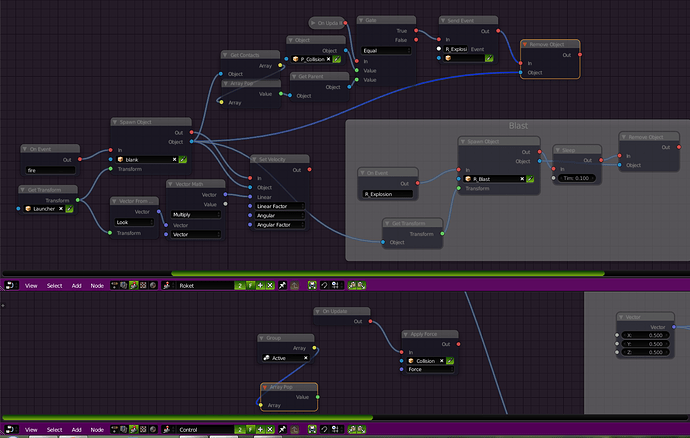 However, when the object gets removed, Armory freezes. After some trial and error i managed to aislate the source of the problem in the nodes that appear in the other node tree below.
When this seemingly unrelated nodes are deleted, the error disappears. This nodes apply a downward force on certain objects to simulate gravity, since i'm running my rigid body world without gravity. (the group is disconnected since i'm still figuring out how to apply the force to all the objects in the group)
I know i could get the desired results in other ways, but i'd like to understand why this happens so that i know how to deal with problems like this in the future.
Thanks for your attention.