How armory terrain works ? Is there an example scene ?
Are you talking about this?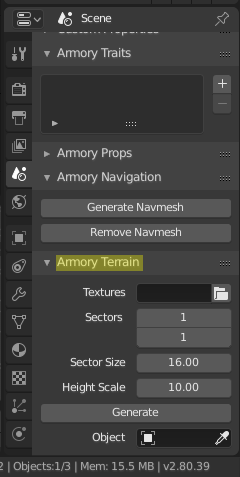 It was merged sometime in the last week or so. I don't know of any examples for it yet.
It's the 'old' terrain code which finally got merged into Armory. It's a primitive first-iteration thing but will add an example & usage for the 0.6 release notes.


Do you have 0.6 from git? It is probably only in the git version, but you should be able to get it with the Armory updater: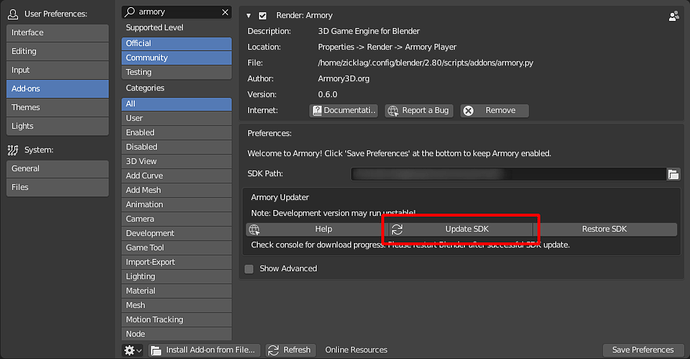 Hmm, do you have Git installed? It uses git to update the SDK so you probably need to install that separately.
It might be that : /
Edito: It definitely was that XD
I got Git, and the last Sdk version is now working : )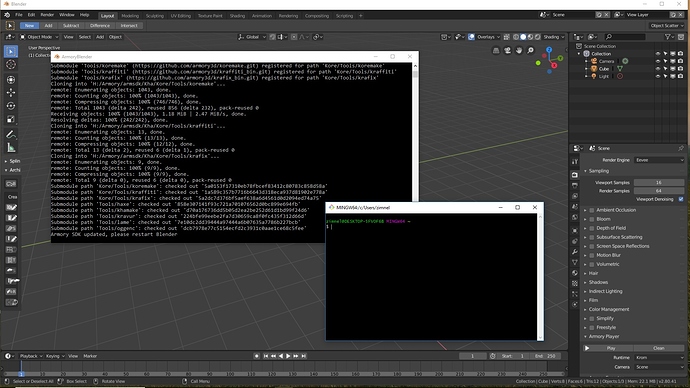 Damn, I don't even know if it works (or how), but it looks so cool in blender that waiting for this is going to send my anxiety levels over the roof
You need to have a heightmap named heightmap_01.png within your file structures. then it will generate a terrain for you.