Hello!
I come here to ask for any suggestions for a better layout design of a physics constraint node that I am creating. This node has a selection option to select the type of constraint, based on which other options/variables are populated.
All options look good, however, the "Spring" option has 6 Vector inputs and this makes the node long and non-design friendly. Any suggestion on how one might improve the layout, in this case, would be helpful.
Below I share some images of this node for different opions, including the "Spring" option.
Fixed: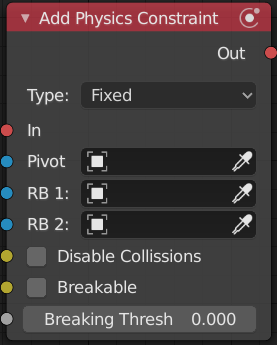 Piston: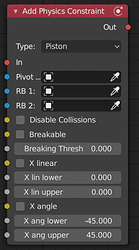 Spring: