I have a terrain that I am trying to apply a Material to. It is a simple material that changes color based on the slope of the object's face. Here are the nodes: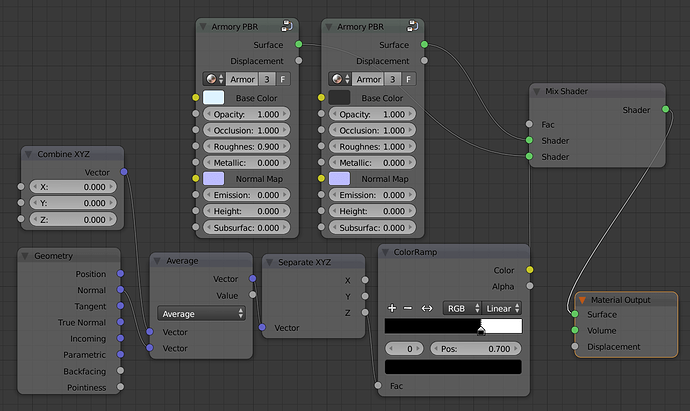 In cycles it turns out fine, but in Armory the terrain turns black.
By troubleshooting, I am sure that it is the Material that is causing the problem.
Any thoughts are welcome.