Hi
I tried to use the texture mapping node in armory but it does not work in Armory viewport. It does work in Cycles Rendering or if i select object mode ->rendered.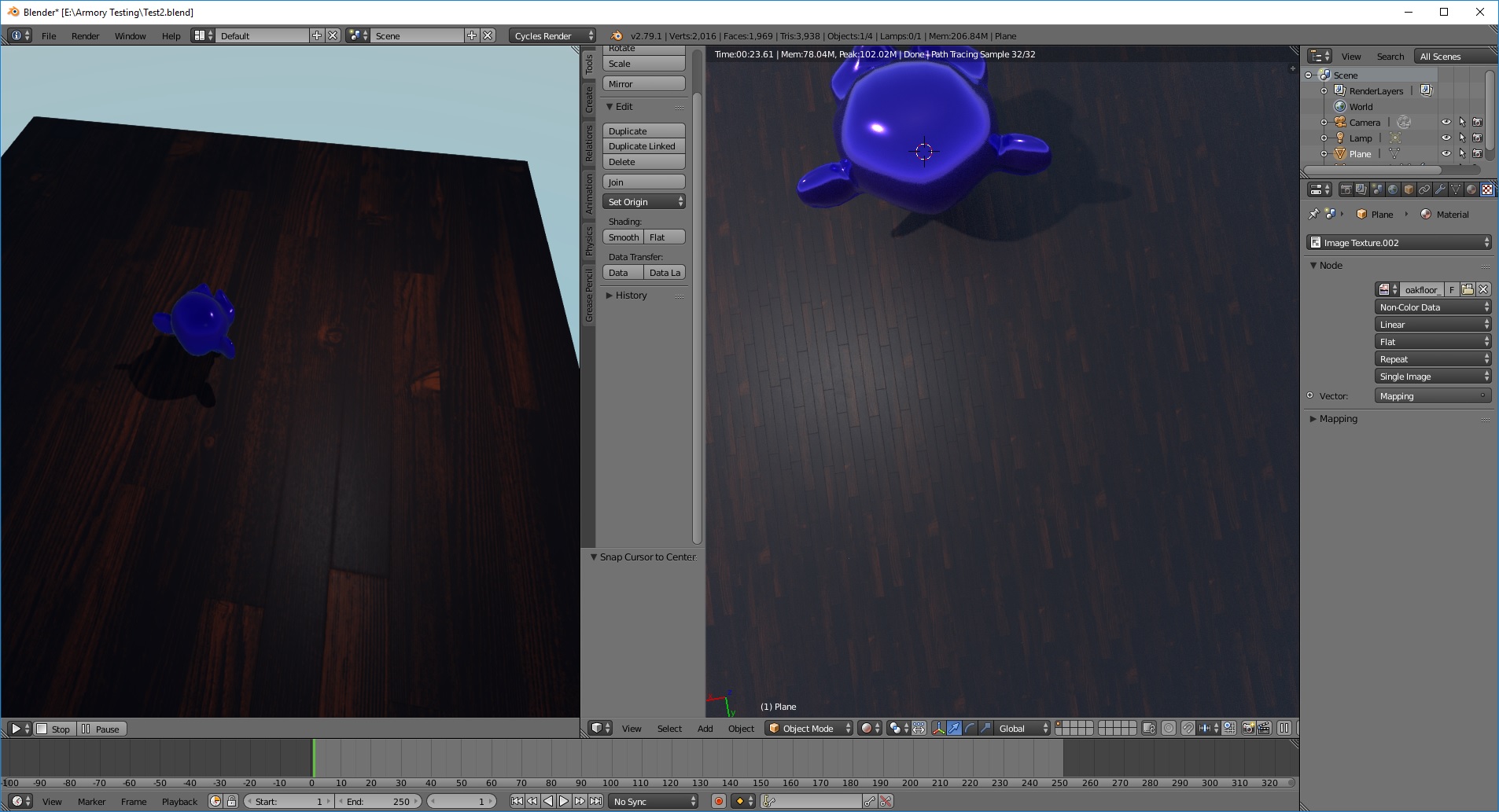 On the left is Armory and on the right is Cycles.
I tried to scale the image 10 times.