It has been over a week of the first ever Armory testing and the amount of feedback is staggering. Tons and tons of bugs were reported - thank you! Seeing all the different Armory use-cases that one would never think of is fantastic.
Build 2 is out to address some of the top issues. And maybe bring a new bug or two, as it usually goes. Everything is still broken but at times it can already get super fun to just mess around.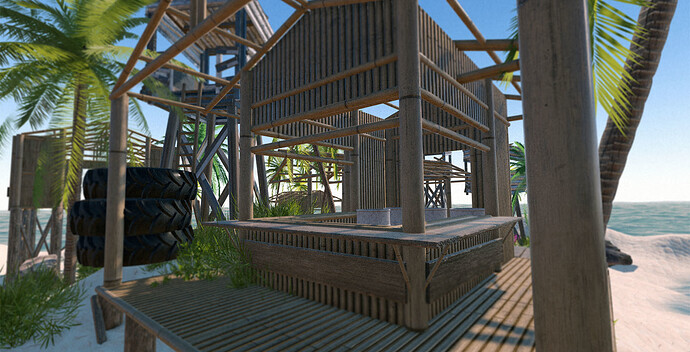 The download is available on itch as before. I will keep sending the keys during the weekend to everyone who supported the project (if nothing explodes).
Store page to purchase Armory is now also public. However, get it only if you wish to support the project development. No production ready yet!
Getting started:
http://armory3d.org/manual/getting_started/setup.html
---
Fixes:
All texture formats that Blender can read are now supported. Armory will do conversion internally.
Fixed textures on Windows.
Fixed environment maps on Windows and Linux.
Fixed Python error when loading scenes.
Scene with no lamps now renders.
Fixed shader error when setting roughness strength of Armory PBR.
Fixed Edit Traits button on Windows and Linux.
Fixed instanced rendering.
Migrated manual to GitBook, no more tiny images.
Play in Viewport no longer freezes on Linux. Still not recommended to use it, there are issues embedding a player with X11. No statically linked libraries or GPU Cycles yet.
---
Additions:
Loading progress bar will show up in scenes built with Publish button.
Anisotropic texture filtering enabled by default.
Support Image node connected to background in world nodes (for static backgrounds).
Support Image node connected to emission in lamp nodes (textured lamp emission).
Added support for Object data - Cycles Settings - Ray visibility - Camera/Shadow.

---
Experimental:
---
On to the more bug hunting & docs!