I just downloaded Armory and I can't seem to get the logic nodes to work. I've added my node under Armory Traits for the object but a simple object translation doesn't seem to work. I don't know if it's the keyboard node not picking up my key inputs or the nodes aren't simply working for me?
I've also looked at the "logic_basics" example and I seem to have everything in place. I've also played some of the examples and they work fine.
This is what I have in my project.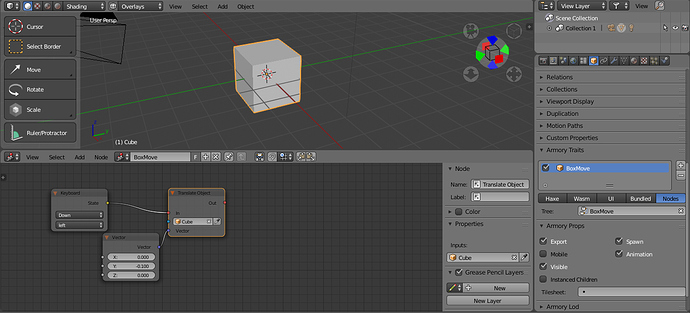 I'm obviously overlooking something but I have no idea.