I would like to build my own Joystick/Gamepad. In simple terms just copy all the buttons and switches from a common controller like the PS4 Dualshock with its main features and complete my design with additional controls.
A N Y B O D Y A N Y I D E A ?
Doing the main circuit isn't the problem I think but when it comes to software it's getting magical
. Firstable the problem is to simply connect the developer-board to the logic bricks in armory. Next getting the controller running by itself and then you have to read single values. For example you want the player not only to move in the direction of the joystick but also accelerate the player's speed proportional to the angle of the controller. Or jumping higher if you are pressing the force sensing resistors harder. But finally you wanna also know if the battery of the controller reaches 10% - so the gamepad has to run autonomously also…
Plenty of issues. But if there is some sort of patent formula of building hardware controllers for armory there could be a total new gameplay experience, in my opinion.

To give an example: I often saw some tutorials about flashing-scripts for Arduino-Boards in the Sim-Racing category. Arduino uses its own IDE. But I've heard that you can take a Raspberry Pi to communicate via Python. Maybe here are some interface designers for software or electronical engineering.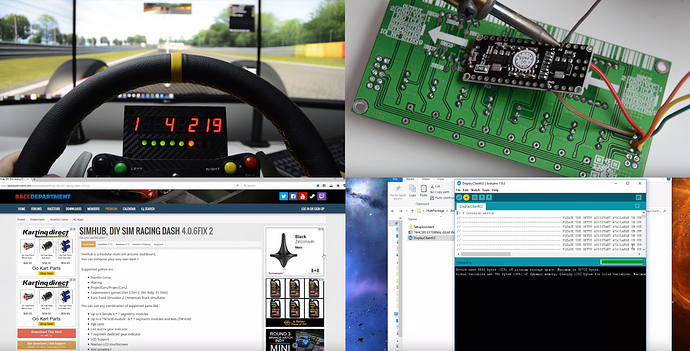 (Controller should be for PC)