I'm struggling to get my first script done.


At each value, an image ("selected") should get to a certain point in the UI.
I've got a Property called ("qb_selected") with an int value from 0-8. The values get assigned with a node system.
I've tried it for the first to values, but obviously, it won't work.
My current script: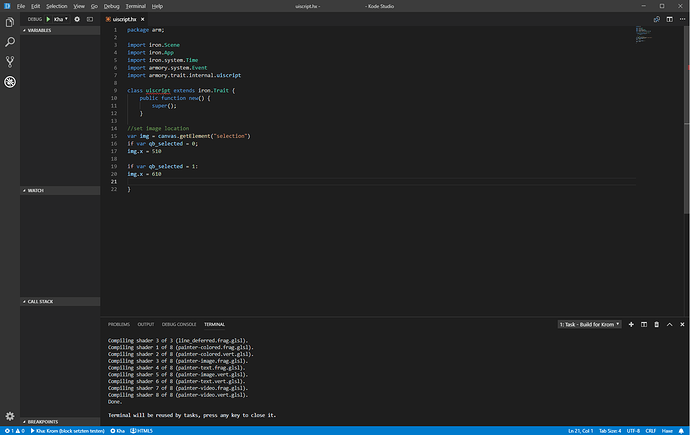 Does someone know what I'm doing wrong and how to fix it?
Quados