I suppose one can pass variables from Blender to Armory here.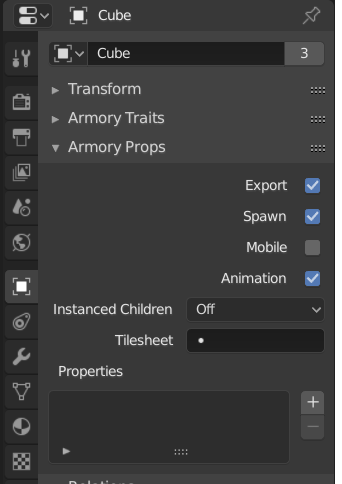 How does this work? Is there an example?
I want to pass a sun position as initial value from the Blender Add-On sun path to the world_sun_direction example.
Can I access variables in the above Properties list with (Blender) drivers?
How can I access these variables in a trait?
If all this works, could you have Armory calculate a new value for a certain time (date + time) in Blender (the Python class already exists there) and then use it in Armory?
Armory ZUI input field(s) date and time
Armory trait calls a blender python script with these input values
Armory gets return value from blender
Armory sets the new sun direction