Hi, trying to disable/enable rigid bodies in Ragdoll example file,
I used the Array loop logic node to run through objects to set RB Activation State to inactive,
the result is that the rag-doll freezes and stops reacting as I wanted but whole player halts,too, debug message says "Trace: TypeError: Cannot read property 'setActivationState' of null"
Is my logic node setting wrong or Armory just can't get/set RB state for now?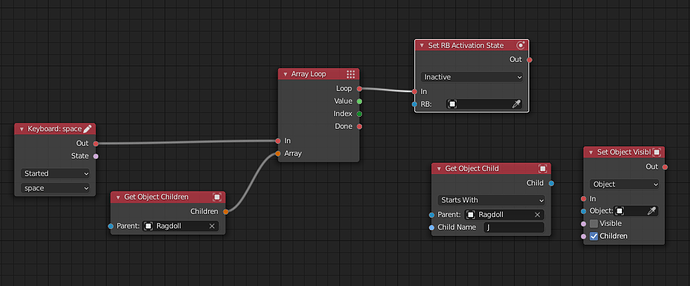 The goal is to disable/enable a animated character to be a rag doll when it dies.
Blender 2.89 LTS, Armory 22.01
Any help please, thanks in advance!