New Armory3d user here,
I have a script called FirstPersonController attached to the Character object. I also have a script called CharAnimationController with the function walkFowards() attached to the Armature object.
I want to call walkFowards() from within FirstPersonController, but I am not sure how I can do this in the code.
Here is my scene hierarchy: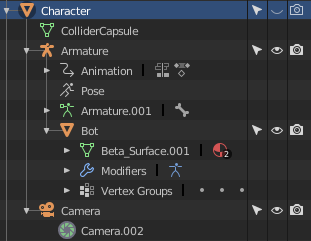 Basically, walkFowards() is just going to play an animation once called.