Trying the Canvas simple button, events are well received using the On Event logic node.
(canvas set on the scene Armory Traits).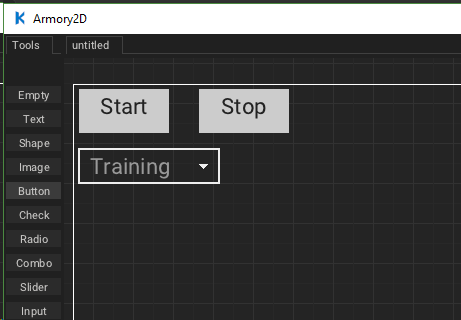 But for the Combo, I don't see how to set and get the events corresponding to the different items in the Combo as done with the simple buttons (tested by setting events seperated with ";" in Script>Event ).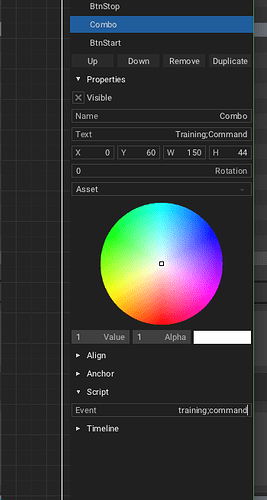 Do you know if it is available and how to make it ?