Hello,
So I just tried the Armory3D light probe (Reflection Cubemap) from the following example
Here is the setup in Blender: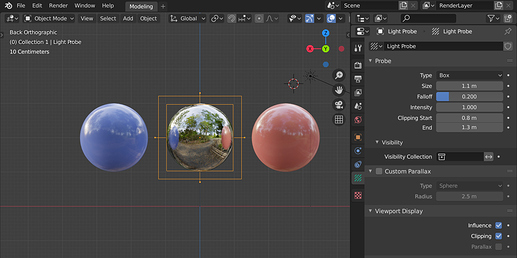 The issue:
For some reason, the blue sphere on the left reflects the left side of the middle sphere, even when clipping is set only to the middle sphere. Is that supposed to happen? Or is it a bug?