Hi there,
I've just started developing a simple water shader that will work with Armory3D. It is really for smaller bodies of water or liquid and works differently to the main Ocean shader.
You can download it here:
LiquidFX(1.5) March 2019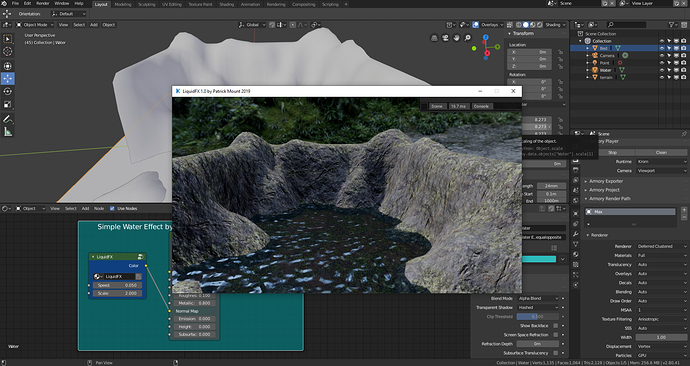 or alternatively from GitHub:
https://github.com/sigma7zero/LiquidFX
Let me know of any problems.
Cheers.