I finally prepared a terrain mesh by splitting it up - https://github.com/domlysz/BlenderGIS/issues/172
And I intended to start testing applying LOD's, initial attempts did not work.
So I opened the example LOD blend file from - https://github.com/armory3d/armory_examples/tree/master/lod
And switched to tests on simple shapes to try and understand how the LOD's function: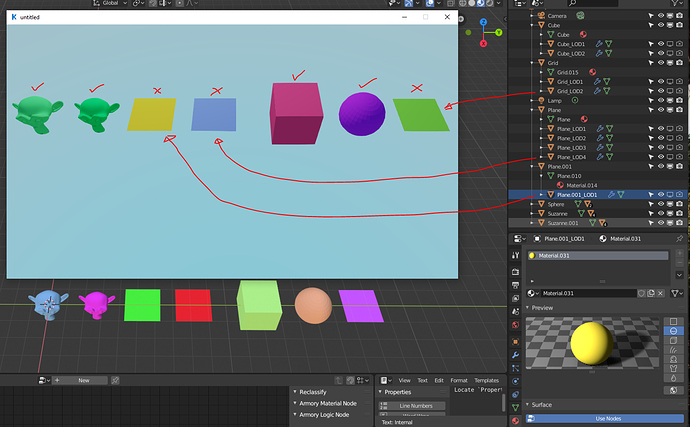 Objects like Monkey, Cube and Sphere work fine and switch through the various LOD's & different materials applied as you move away. However the Plane and Grid does not change it's material (colour)? It appears to only show in Krom the last LOD's material?
Anybody have an idea why this might happen?
My intention is to apply LOD's to all of these tiles: