Some time ago it was announced that Blender is going to get an interactive mode, which can be used by integrated game engines to let the user create his own logic with nodes. The letter said that they will hire someone to design it, but now already in the latest development log the are showing are tease for it.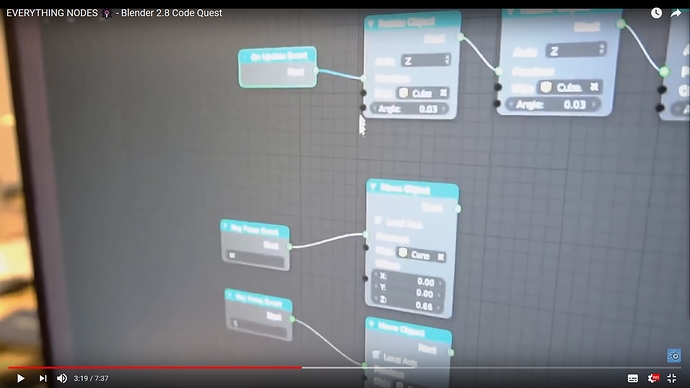 You can see 4 nodes that translate an object with keyboard controls, and cubes that rotate "On Update".
So yes, Lubos already said that Armory is going to take advantage of this system so all logic nodes are going to change completely. I think that is a good thing since they are hiring an actual designer for this and the current Logic Nodes have a couple flaws, for example that it is very hard to create something like functions that can be called again with different parameters. I just hope it won't be similar to BGEs Logic Bricks in any way which were extremely restricting imo.
But does that mean the old Logic Nodes will only be available in (in the future) old versions of Armory? It would be nice to see a "Legacy mode" for them, but I think throwing them out is justifiable since Armory is still in early access. That also means all current Logic Nodes tutorials are going to be obsolete.
But certainly all Haxe definitions for the nodes will have to be changed, and some things that work in the Blender viewport probably won't in Armory right now. So a lot of work will have to be done, once the time comes around I will try my best to get the easier nodes working but I will have to pass on a lot to someone else who is more familiar with that stuff than I am. I hope that others in out community can help Lubos as well so he doesn't need to waste time on this when he could do more important stuff (ähem fix bugs).