Not sure why Animation don't work and crashes the whole thing.
Can somebody explain.
BlendFile
Hello!
The crash was because of a wrong connection in the Node setup:
How it was: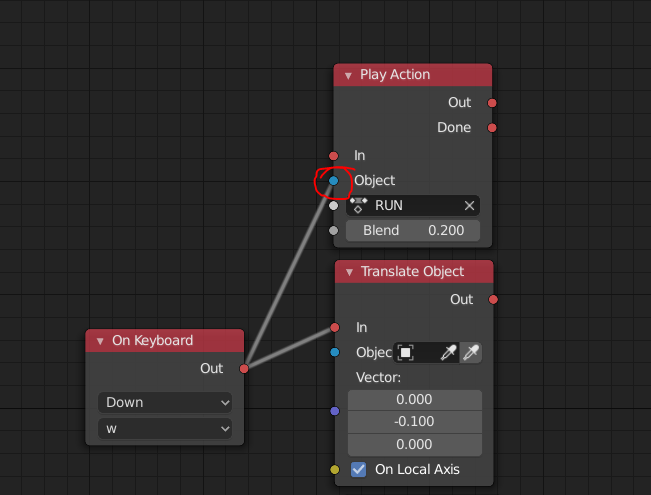 How it should have been: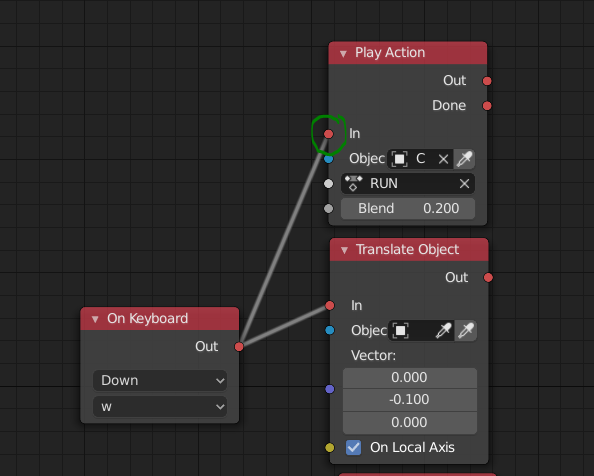 Furthermore, when connecting the OnKeyboard "Down" output to the animation input, the animation is initiated every time the key is down. 60 times a second that is. So the animation never progresses, instead, it keeps getting initiated.
You could make use of the "Done" output of the "Play Action" node to keep track of if a cycle of animation is played. Until then don't start the animation again.
Hope this helps.
Thanks Good Soul.
It's now working.
I Used "Started" so it's not reseting. <3