Hey there
I tried to make a node tree with which the player object "looks to" the mouse location on the screen.
For example, if the mouse is in the upper right corner of the game window, the should be rotated to this corner. So if he would have an always move forward node, he will always go to the location, where the mouse is pointing at.
My current node-tree: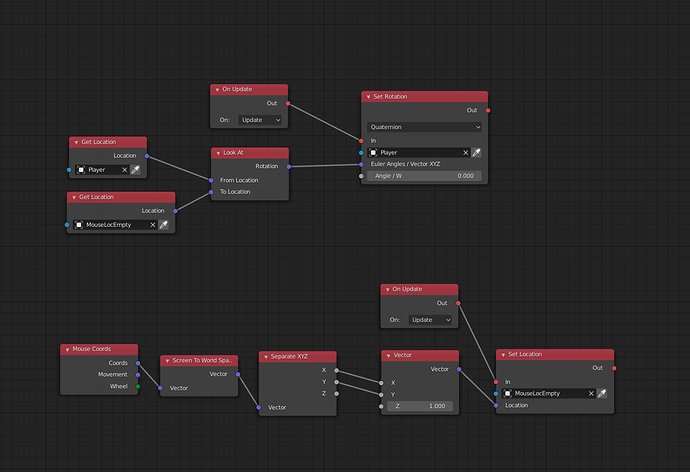 I've tried to make it by placing an empty at the mouse location and then rotating the player with a look at and set rotation node. In an older post, I've seen, that te look at outputs a quaternion, so I changed the input of the Set Rotation Node to "Quaternion".
If I compile the game the player starts to rotate weird and slowly glides away.
Does someone sees the mistake, I've made?
Thanks for helping.
Quados