Nodes for controlling the scale/speed of processing physical elements:


The minimum value for the input parameter is 0.
Modified the PhysicsWorld class: added functions for input and output of the TimeScale value (so as not to process the value from the class directly).
In the Blender interface, this value is set here: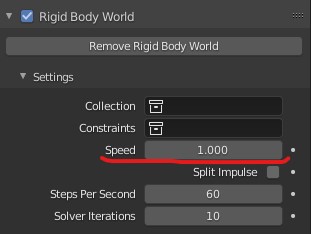 There is a Set Time Scale node, but it affects everything, and the new one specifically affects physics.
Demo: web
Scripts: PhysicsTimeScale.zip
Question:
In the physics engine, you can configure the frequency (step) of calculations (processing physics), which affects the accuracy. Now this value is set depending on the value here: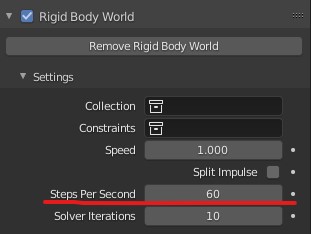 BUT the code for specifying this parameter says:
maxSteps = timeStep < 1 / 60 ? 10 : 1;
which limits the configuration options.
As an optimization step, you can reduce the processing frequency, thereby reducing the accuracy that may not be necessary.
Could it be that it's programmed this way and there are serious reasons for it? If not, I will correct the class code and make logical nodes.