Hello,
everytime I try to publish my game. Or let´s better say any .blend file.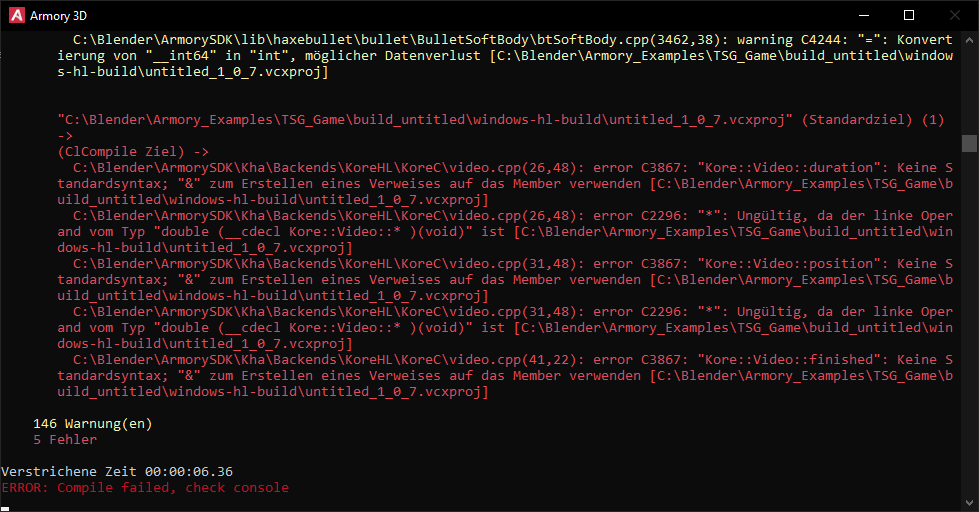 I receive this error message. Cannot make much out of it.
A .sln file get´s created but it doesn´t work in VS. I published my game ones already for testing and back then it worked perfectly.
The Target is Windows © and I tried all Graphic API´s.
I´ve already tried the default Blender file and just build and published this, always with the same error message.
Playing in Krom works.
Can anybody give me some advise what causes this?
BR J
I am using WIN10 and ArmorySDK2021-3