am trying to publish a HTML5 game on https://www.kongregate.com but the game is not running after i upload it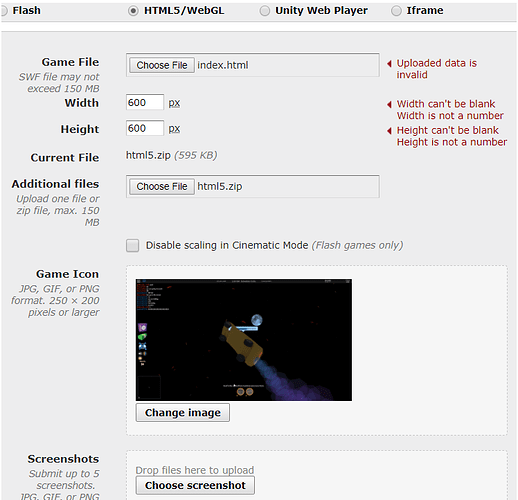 When you try to run the game - can you take a look at the developer console to check for any errors? Is the export done using armory exporter - html5 - publish?
The game is a sample scene whit a cube no errors at the console this is armory0.3 the am publishin it using the documentation and the command python -m SimpleHTTPServer NO module name like that am using windos 10, http://kongregate.com ask me for aditional game files is it supos to be my full build folder or just the html5 thanx lubosssss
hey LUBOS i fixed it thanks for the help
Great! What was the issue? I can add that to the manual if it's something related to armory.
When uploading the aditinalgamefile.zip i took out the index.html frome the zip file and upload and worked, i will be uploading games to kongregate build in armory it will be awsome if we could have some community sit or social media page to share our armory GAMES