Did a on mouse down for the right click so the camera would place and rotate to a specific point in the scene.
Running into two things.
On the set location it is rounding up to the third decimal, is there a way to avoid this ? It is going to -1.240 and that makes up for an odd framing.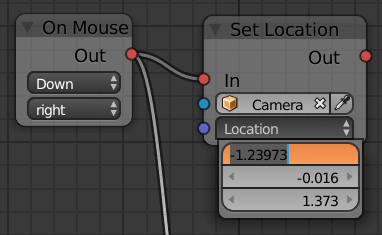 On the set rotation, I see no degree Euler values, so I searched for a float that came close. Is there a better way to rotate to exact degree values ?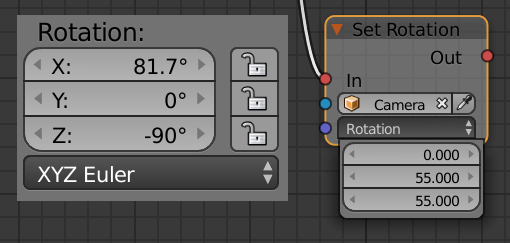 Am I doing it all wrong ?