Hi.
When I rotate an object in scene 1 and shift to scene 2 (Link Objects), the rotation information is reset.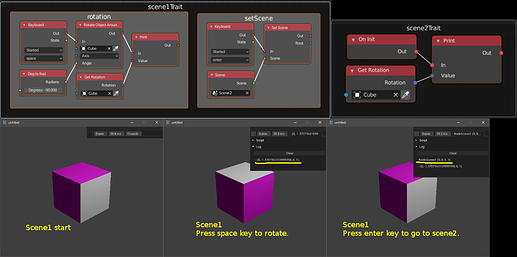 Is this a bug?
Or is it a specification?
Am I wrong in usage?
Is there any other way to solve while using the scene feature?
I can solve it without using the scene function, but I asked because the use of the scene function makes the node much simpler.
Of course, when rotating manually on blender and switching scenes, the rotation information is retained.
Thank you.