I'm creating a third person character controller with nodes, and i wanted to use a Set Rotation node to limit rotations to the Z axis, here is a simple scene demonstrating how i did this: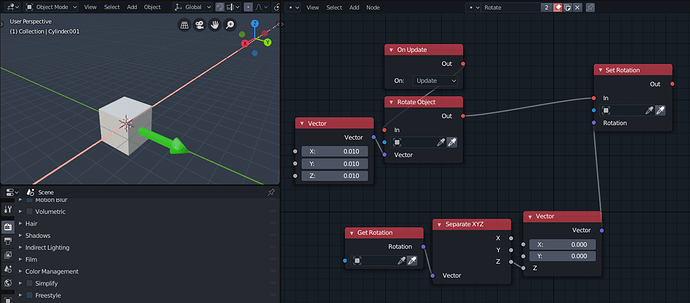 However, once the object rotates 90º it gets stuck, it can't rotate any further.
I feel like i'm forgetting something obvious, but I can't figure out why this happens. Can't the Z rotation be defined only by one value?
I can upload the scene if that would help.