Hy there
I've tried to make a simple jump node tree, later added a double jump function.
So the cube can jump I used the "Apply Impulse" node.
And that you can't "fly-jump" I added an "anti-key-spam" mechanism with a Property.
(Cube mass: 3)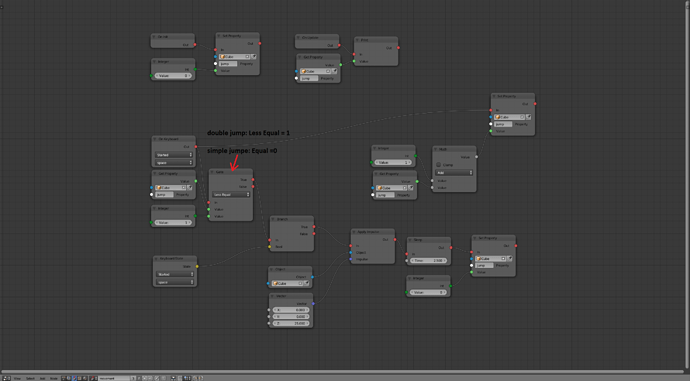 But I'm not happy with what I'm getting. The cube rises to slow and also fall to slow. But if I increase the Mass in the physics tab I also need to increase the Impulse and the result is the same as before,

Is there a better/easier way to make a jump-"system", with nodes?
Maybe later on the cube should also move.
Thx 4 your answers.
Quados