Hi all,
This is my first complete release using Armory3d — which has a been a great experience to use! I was an avid user of the original BGE, happy to see armory carry on in those footsteps!
It's an educational interactive experience focusing on ecology and environmental awareness, featuring diverse dive sites from around the world, tons of unique creatures, randomly generated seafloors, and the calming sensation of just gliding around in your flippers.
You can download it free on itch here: https://porchman.itch.io/snorkel-explorer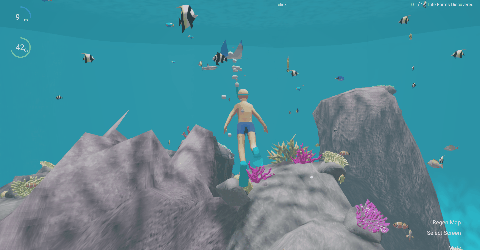 Thanks for checking it out!