Hi. Is it possible to make soft shadows in Armory like it was in BGE with sun and spots?
Hi,
You can have sort of soft shadows, by reducing some parameters.
Please have a look at these examples :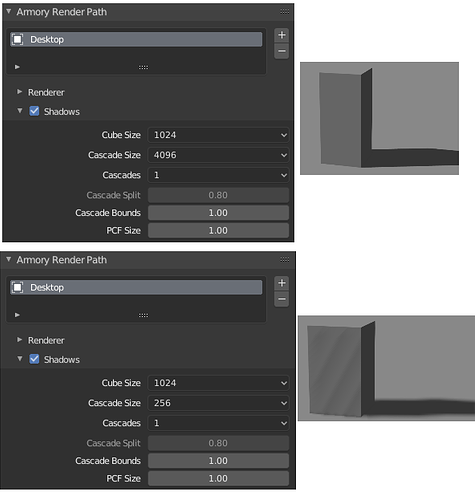 I don't know what each parameter do, but I think it's possible to tweak them to get what you want.