Hello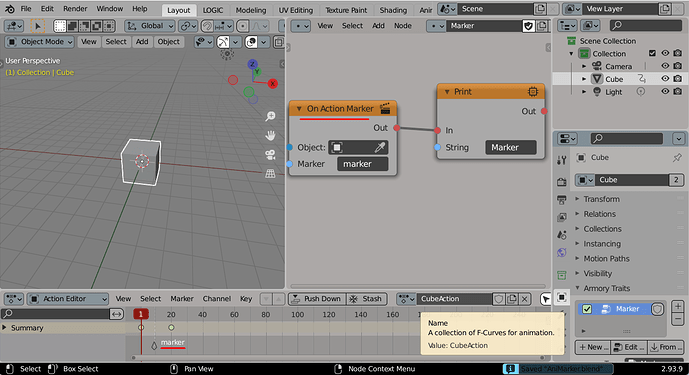 Why Node "On Action Marker" and Animation Marker on object won't work?
Regards
AniMarker.blend (835.9 KB)
Hi,
Currently, Armory only supports pose markers for Armature Objects. The good news is I am improving the animation system, so I have already included this feature. So, when I submit the changes, it should work as expected.