Hi All,
I've been trying to use the On Action Marker node, but am struggling to create an action marker that is recognised by the node.
I've tried to replicate the setup in the Animation Actions example, but the markers used seem to have been binded to the action or something. The marker appears like the below image: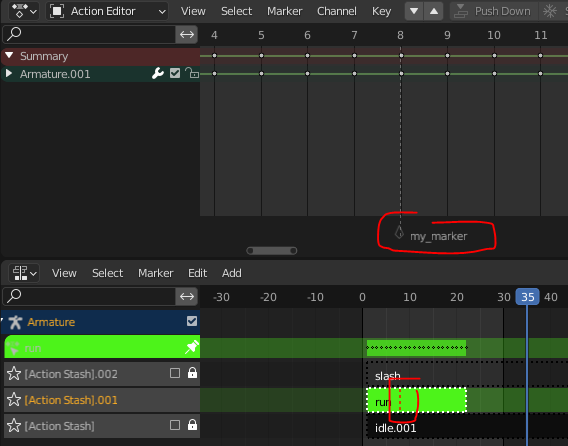 For comparison, my marker looks like this: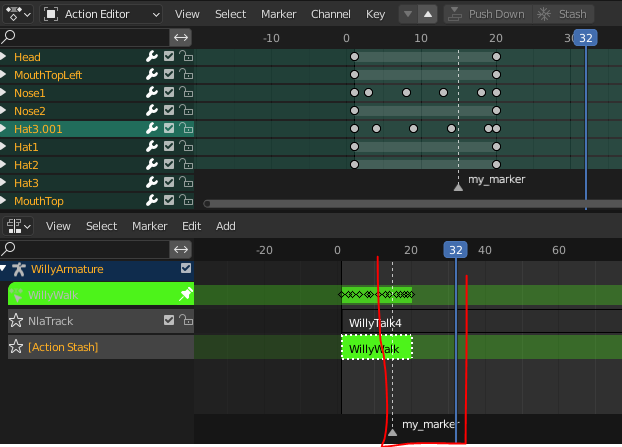 Notice that the marker is a triangle rather than a diamond and applies to the entire timeline rather than a single action.
Could this stop the marker from working?