I have a setup with a rotating camera (third person) and I'm trying to use an impulse in relation to the current camera angle. So the player can jump forwards/backwards/left or right depending on the buttons pressed.
I understand how to do this with a static camera but the changing direction of the camera/character has me confused.
What I need is the current X and Y vector of the camera or camera target mixed with whatever Z I want (the height of the jump.) How can I do this?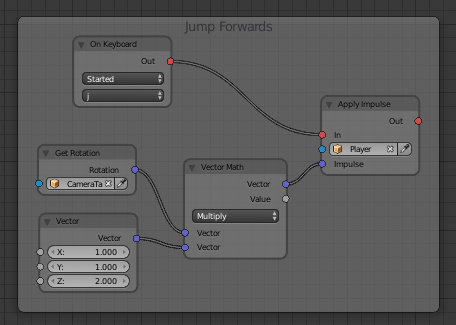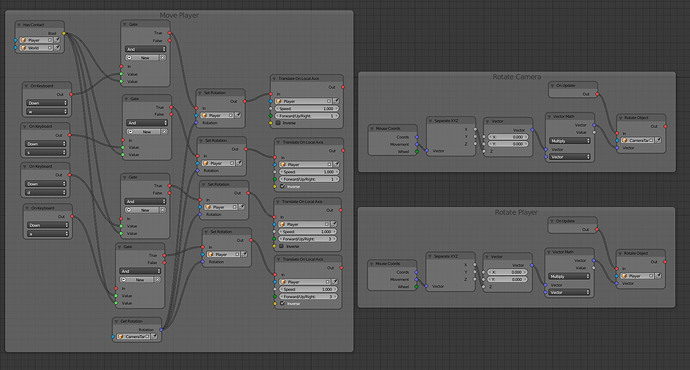 My movement setup.