I would like to print when only a certain type of object is hit by my raycast (a creature's awareness range for food).
I very easily could use the physics masking system to accomplish this same thing, but what happens when I have 40 different objects I'd like to differentiate? A non-masking solution also allows me to throw fewer rays to get the same job done.
This is how far I've come but it throws an error, saying I need to export a trait. I understand I'm referencing a trait that doesn't exist but I don't know the right way about it; I've been on it a couple of hours.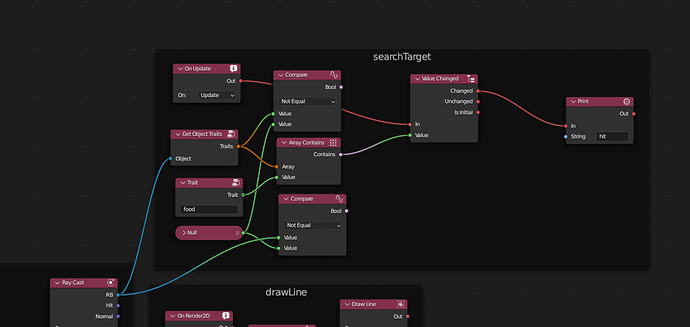 I picked up armory3D earlier this week but have used BGE before, so I just need some help through this part, as BGE had property detection built into the near and raycast sensors and such.