Hi, I've followed the instructions on the armory wiki to learn how to create custom logic nodes, however when I take my new nodes to my actual project where I'm using the nodepack it doesn't work. It seems like having two blender.py files results in no nodes working.
I took a look into the nodepack files to see if I could figure out a solution, but I'm confused, on the nodepack's blender.py file doesn't seem to be any nodes defined, instead they seem to be defined on their own .py files.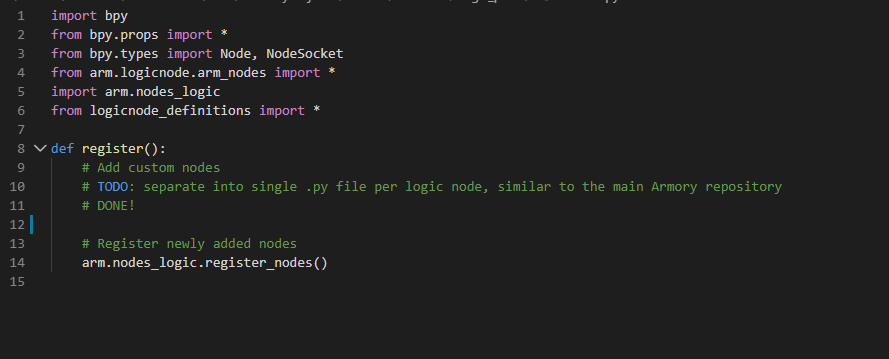 I took a loock at this files and tried to follow one of them to create the definition of my own test node, but if I include this file on the definitions folder no node will work.


(My node on the left, existing one on the right)
What would be the right way to implement custom nodes toguether with the nodepack?