Hi,this practice work is developed from my last Star Wars FPS practice,I tried to spawn Scout Trooper,but I can't get Action and Variables within spawned characters work at that time,now I'v found the trick.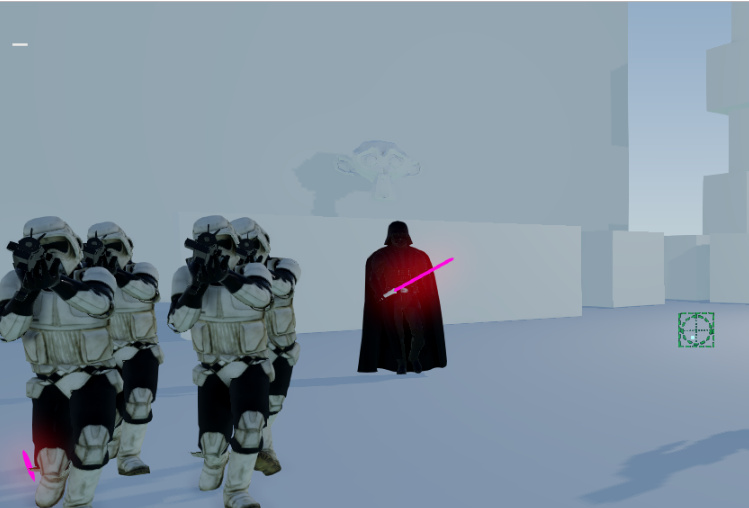 click here to run HTML5 result
The trick is that you have to adapt the idea about Object Oriented design, use the
Self
to assign target objects,get Armature name with
get child
- contains-name of your Armature, apply even for child objects attached like weapons,and use
property
instead of Variables to trigger logic nodes,then all these can trace back to property contained in spawned characters,and finally make children work.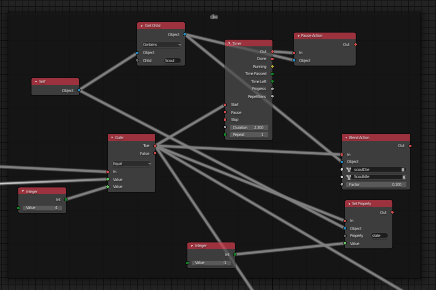 assign target objects with Self and Get Child for Animation selection or attached weapon

Set up a property as integer to stand for State instead of using Variable
Here is my original Blender file,try it out and share me with how to improve it,enjoy!
*animation: mixamo
*models: sketchfab
Darth Vader by Stym

stormtroops by jettaroni10
scout trooper by Leonardo Benavides
WSAD to walk ,mouse to look ,left mouse to shoot,space to jump