When I decided to use Armory in collaboration with a commercial project, I noticed a simple bug that can be very annoying.
Each time I wanted to compile the scene this error came up: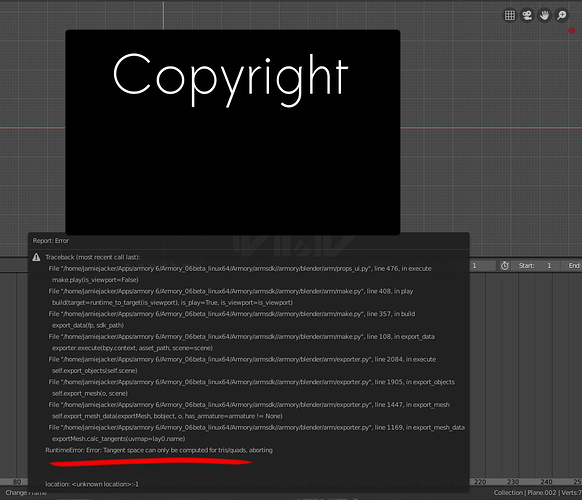 This means that i have to add the triangulate modifier for alot of objects, and even then it wont compile.
I managed to get away by going to edit mode and triangulating all the meshes, but it may be harder than that in bigger projects.
I hope this bug gets fixed soon,
Peace,
-Parsa/Jamie