The trace using the nodes String and Print is not very practical for example if you want to have to follow certain variables during a Play in Viewport.
A new node that could help us to define several texts + variables to Trace could be useful.
Thereafter an example that allow to follow the evolution of length of 2 Array that could be simplified into a single node.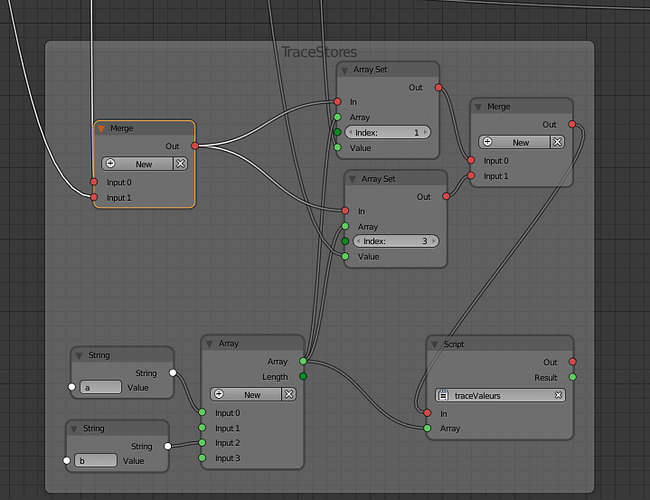 and the Haxe script is
/ Haxe script
// Make sure 'Properties - Armory Project - Hscript' is enabled
var v = input[0] + input[1] + input[2] + input[3];
trace(v);
return;