Hello there. I made a node setup to turn blinds. However, as i failed to use constraints because they are not supported yet, i do it (not very elegantly) per loop array. But blinds tend to have lots of blades and each blade needs an input. It is probably possible to populate them automatically from a text file with an object list. Can somebody help with the variable names to set?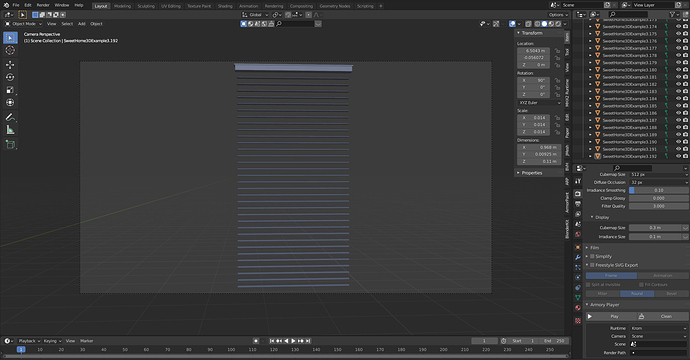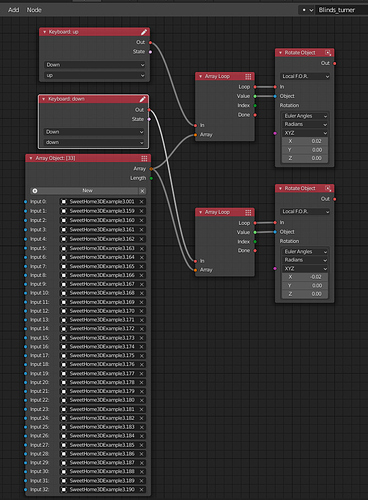 simpleturnblinds.blend
(1.2 MB)
Also, there seems to be a tiny bug somewhere. As you can see in the blend file, the lowest blade turns somewhat faster than the others. That was gone after i re-populated the input list. I am visualizing architecture and have lots of windows (on Linux of course…). Any ideas?